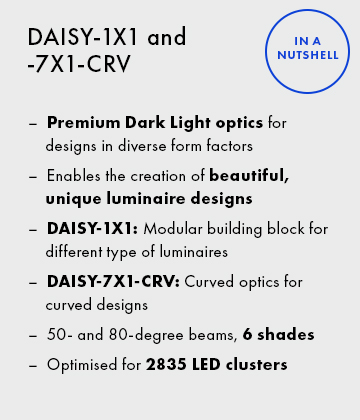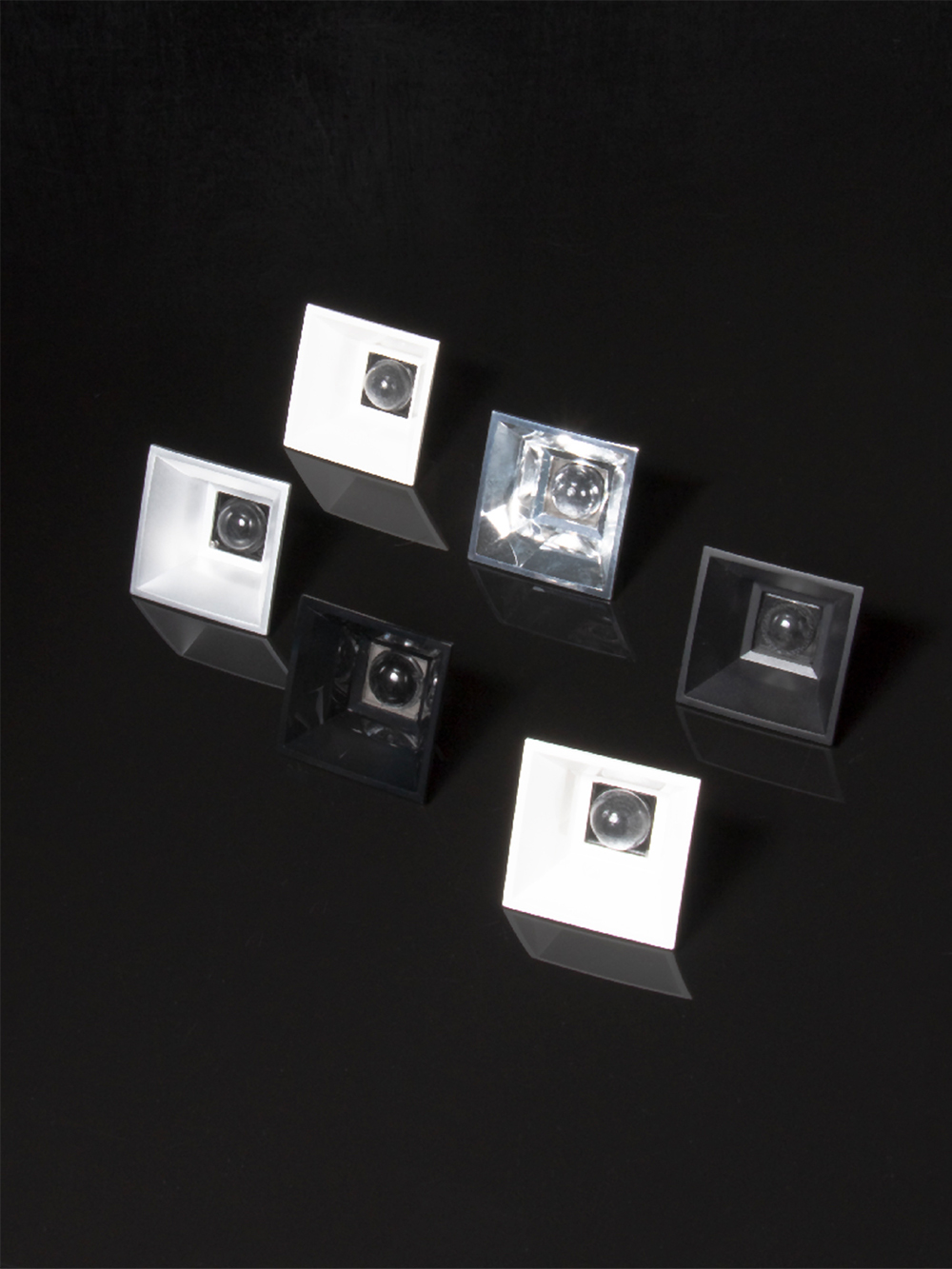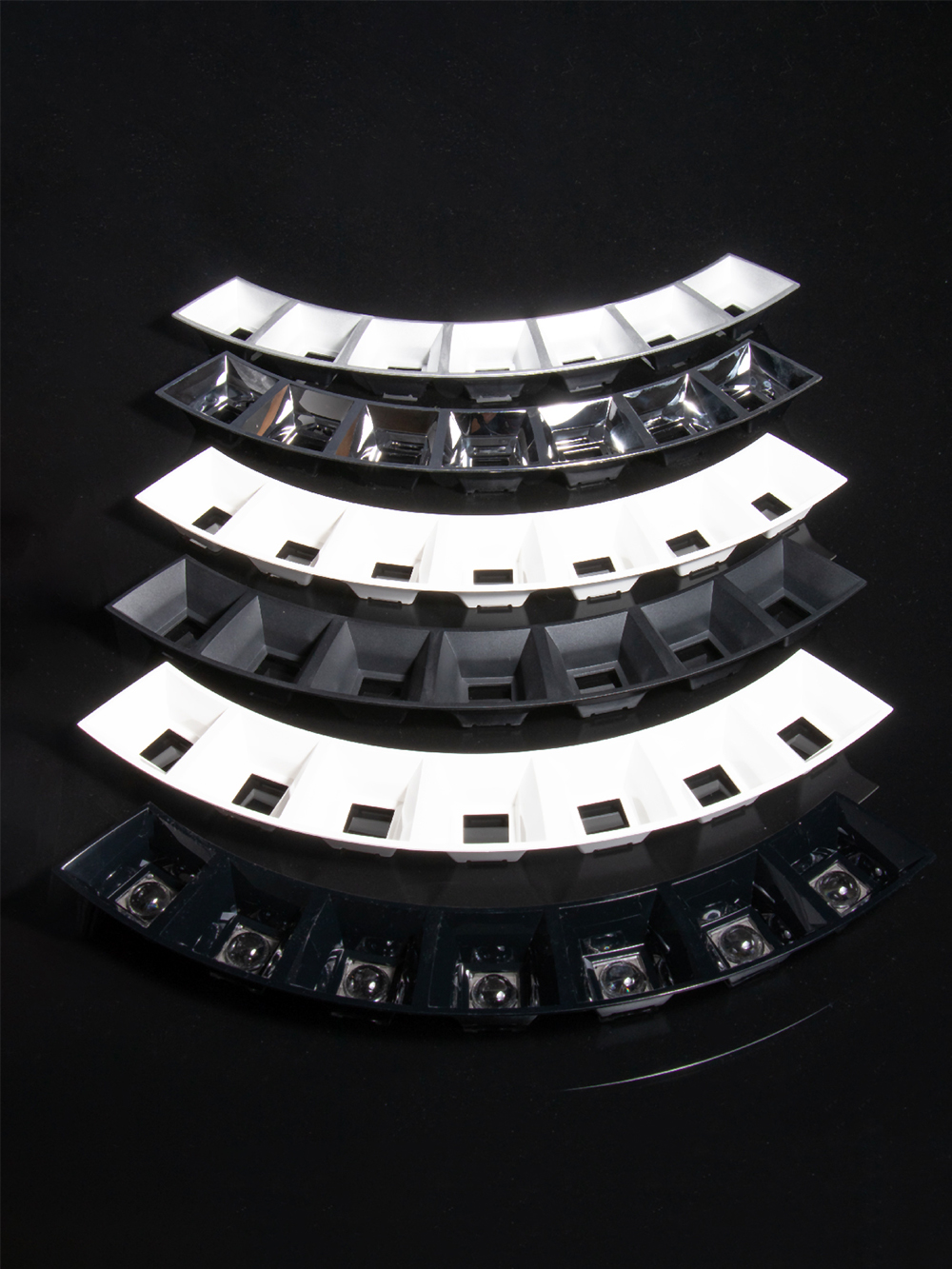 Product pages
Request samples
2D or 3D files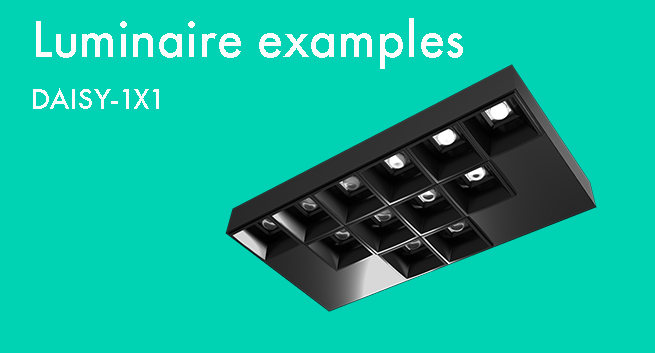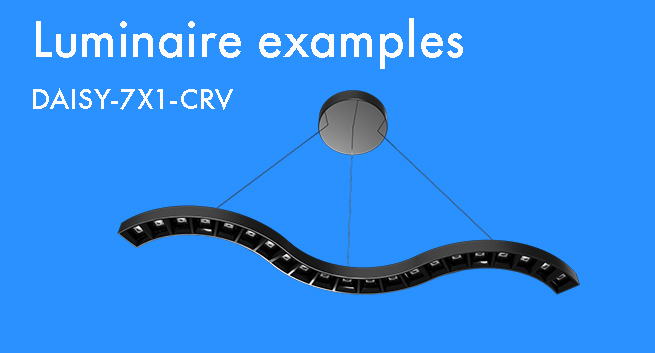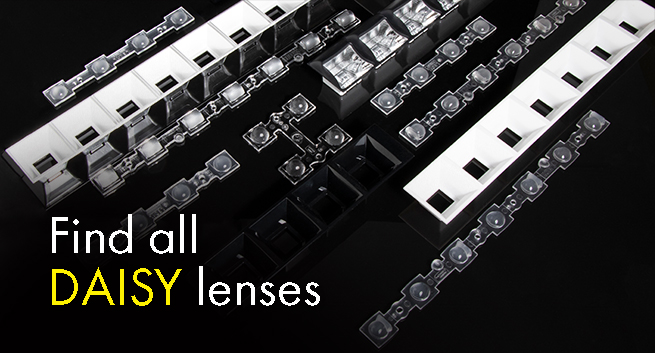 Unleash your creativity with new DAISY's modules
Premium Dark Light optics in 1X1 and curved 7X1 form factors for creative, low glare luminaires.
Dark Light solutions are widely available in LEDiL's indoor portfolio because of their exceptional eye comfort and captivating aesthetics. The LEDiL Dark Light family, DAISY, has continuously expanded its reach, becoming the cornerstone of various office, retail, and hospitality lighting designs. Complementing the family even further, we are delighted to introduce two new innovative Dark Light solutions – DAISY-1X1 and DAISY-7X1-CRV. These modules empower you to create luminaires in diverse form factors, with imagination being the only limit.
DAISY-1X1 is a premium single 40 x 40 mm Dark Light optics module that serves as a versatile building block for a variety of luminaires, including the 3X1, 2X1, and 1X1 platforms.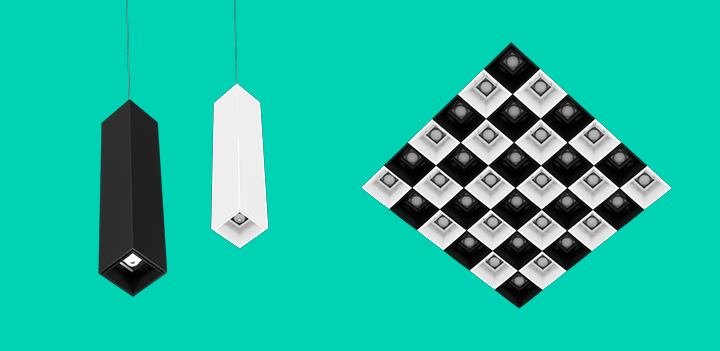 DAISY-7X1-CRV boasts premium curved Dark Light optics, allowing for the creation of uniquely shaped luminaires. This solution comprises seven DAISY-1X1 optics combined with a single curved shade.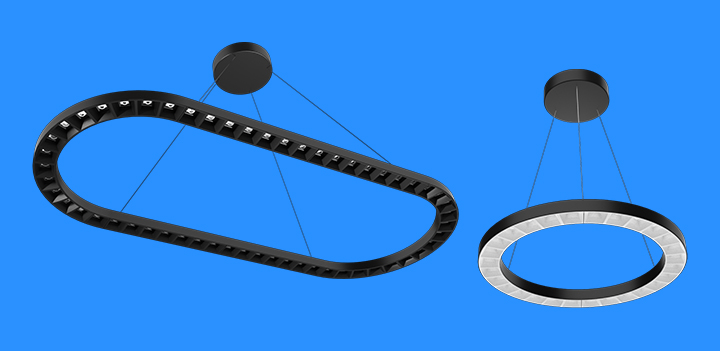 Both DAISY-1X1 and -7X1-CRV share the same optics, offering 50- and 80-degree beams in clear and diffused variants. Moreover, they both come with shades available in black, white, and metal, featuring either a gloss or matt finish.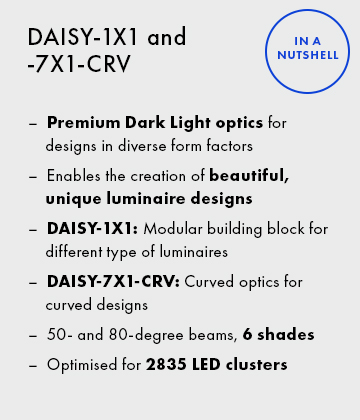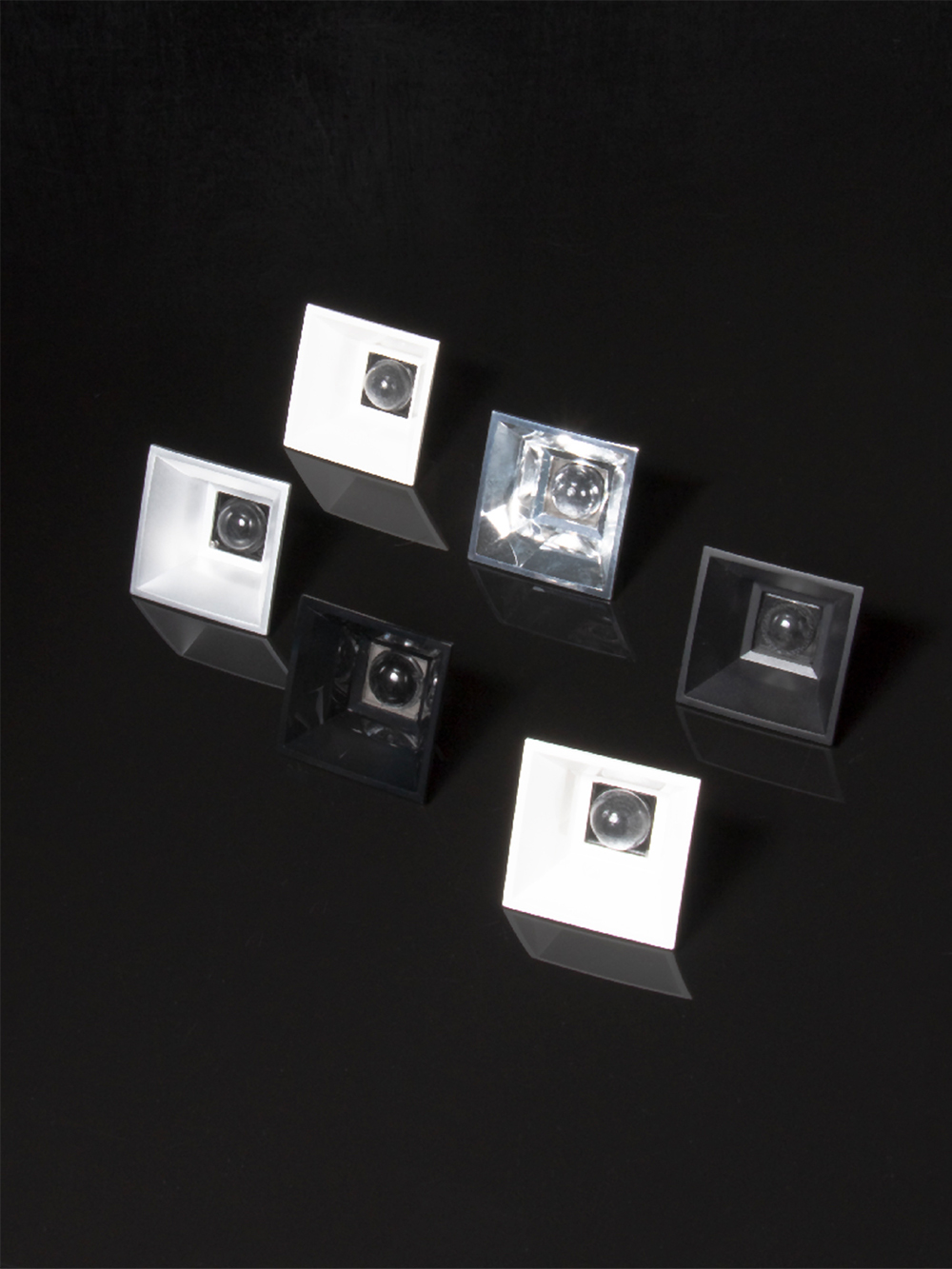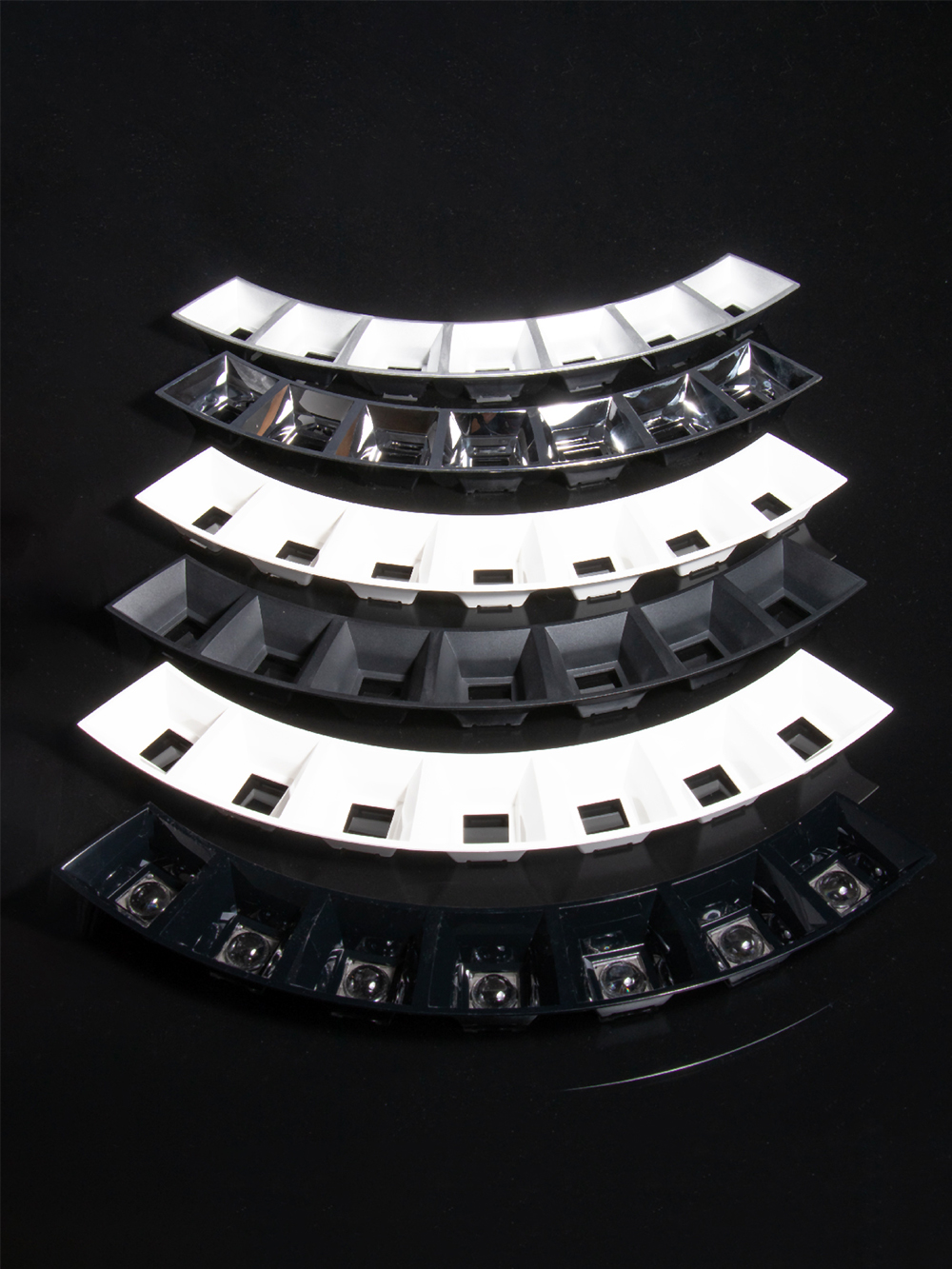 Product pages
Request samples
2D or 3D files