Our story is one of continuous discovery. Since our beginnings in 2002, we set out on a mission to perfect light for a luminous future – for humankind and the life around us.
With every customer case, we advance the quality of LED light by continuously challenging our competence and pushing the boundaries of innovation.
Our state-of-the-art optical solutions help create light that enhances wellbeing, functionality, safety and sustainability. Whether we work on indoor or outdoor lighting, we have the experience and technological know-how to achieve extraordinary results in a wide range of applications.
Together with our customers and partners, we enable and strengthen a shared ecosystem of light; because we know that no one can achieve a better future alone.
At the core of our business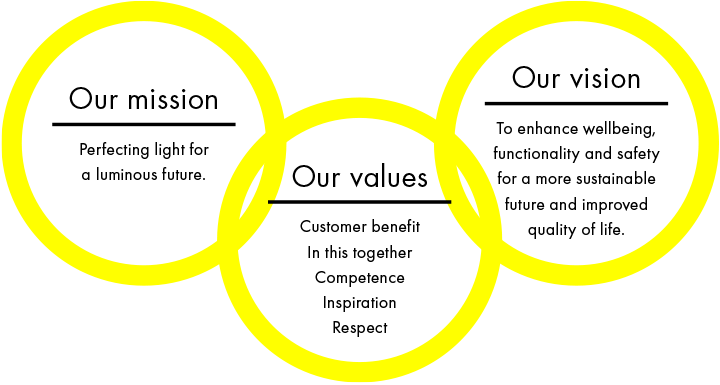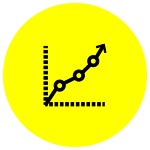 CUSTOMER BENEFIT
Creating real benefit for all customers is at the core of everything we do. We seek true understanding by asking questions and listening. Close cooperation with our partners and strong commitment to delivering optimal solutions, makes it easy to be our customer.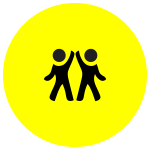 IN THIS TOGETHER
One LEDiL, one team, one goal. We all have the same destination. We are taking this trip together and enjoying the ride. Sharing, caring, leaning on each other and lending a helping hand is how we roll!
COMPETENCE
We take pride in our profession and are dedicated to climbing the mountain of knowledge. Continuous learning, sharing knowledge and an obsession with quality ensure we are always at the top of our game. We are committed to achieving the highest level of expertise.
INSPIRATION
We have fun discovering bright solutions and take pride in our ability to listen and think outside the box. We are curious and inspiration is the source of our innovation.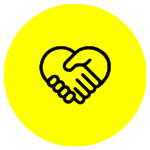 RESPECT
To be a visionary and inspiring leader in LED optics. We value people and believe that mutual respect is about appreciation, fair treatment and consideration for all. It is important to us to take care of our employees by offering them a people-friendly workplace in a safe and healthy environment. Nature is close to our hearts and we strive to respect it by making green choices every day.