Case story
LEDiL products used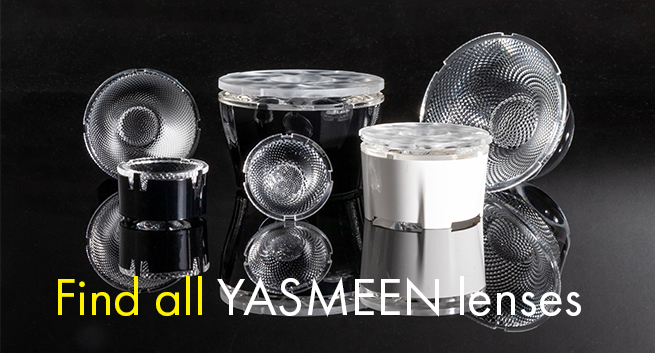 Luminaire manufacturer:
Regiolux GmbH
Regiolux is a successful medium-sized family business for high-quality lighting systems in the field of technical lighting. The company was founded in 1952 and is based in Königsberg in Bavaria (Germany). The successful market position is based on a broad product range for interior lighting and with our high-quality product portfolio.
> www.regiolux.de/en
Regiolux GmbH choose YASMEEN for their new luminaire design
"Cooperation with LEDiL was respectful, goal-oriented and constructive from day one. During the course of the project, our very competent LEDiL contact partners always endeavoured to find the best solution for us."

Dipl. Ing. Alexander Ross, Regiolux GmbH
Project
Regiolux GmbH needed to design an all new IP 40 rated modern luminaire suitable for refurbishing existing ceiling cut-outs between Ø 230 mm and 300 mm. The design should incorporate a simple 2-spring clip locking mechanism for mounting and include an integrated diffuser ring for Nimbus lighting effect and BAP-compliant to DIN EN 12464-1.
The biggest challenge for Regiolux before the start of the project was to find a suitable lighting technology that fulfilled the demands on the lighting technology and design for their new luminaire Regiolux changy. The properties of the YASMEEN lens family convinced them they had found a solution and design work could begin.
Solution
The new luminaires use LEDiL innovative Trizone optics YASMEEN-70-WW (~60 degree beam) and -WWW (~80 degree beam) lenses.
Both optics deliver homogenous light with YASMEEN 70-WW allowing the possibility for accentuated and targeted staging for applications such as paths or corridors and rooms with greater room heights. YASMEEN 70-WWW makes wide spacing of light points possible and is ideal for areas such as foyers and receptions.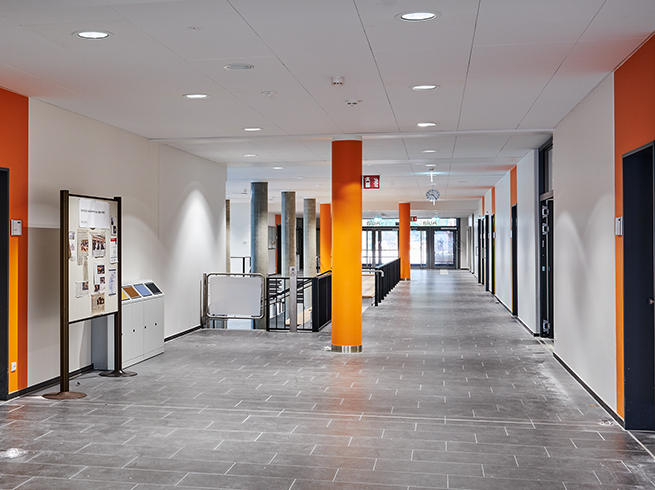 Benefits
The final result is a modern, innovative and elegant design that has a floating appearance as it brightens the ceiling creating a Nimbus light effect. The new changy luminaire also provides homogenous illumination and optimised light control with excellent energy efficiency of up to 141 lm/W.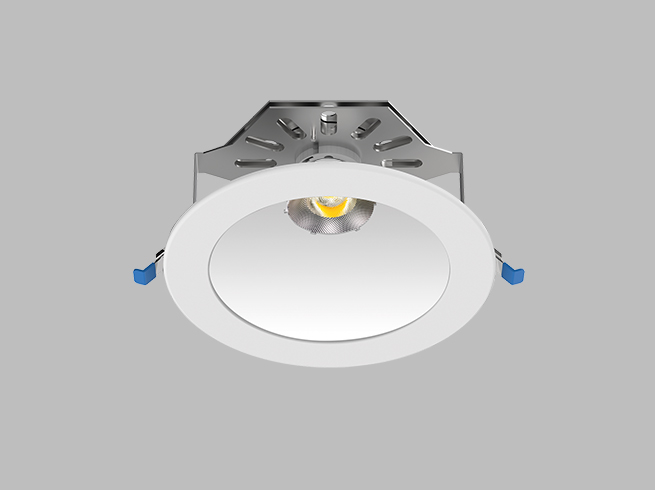 LEDiL products used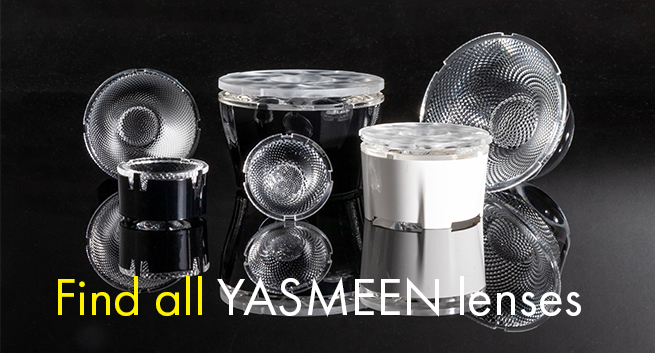 Luminaire manufacturer:
Regiolux GmbH
Regiolux is a successful medium-sized family business for high-quality lighting systems in the field of technical lighting. The company was founded in 1952 and is based in Königsberg in Bavaria (Germany). The successful market position is based on a broad product range for interior lighting and with our high-quality product portfolio.
> www.regiolux.de/en